(Return to: Gallery / Children's Book Illus. / Mice )                      <<PREVIOUS …. NEXT>>
"Home Cozy Home"  watercolor and ink – image size 7″ x 4″  NFS
Read my blog post about this study for a little background. It's based loosely on me, coming in from snowshoeing in the winter, enjoying the warmth of the fire!
I created some beautiful glossy note cards have a look! (Click the pictures) They would make a cozy winter greeting to send someone. You can put any color you want around the painting.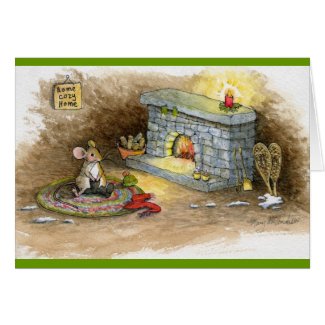 Green background.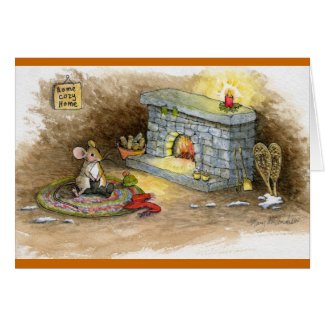 Golden orange background.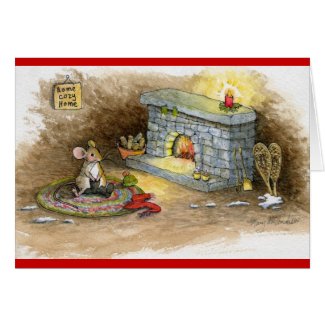 Red background, this would be great as a Christmas Card!